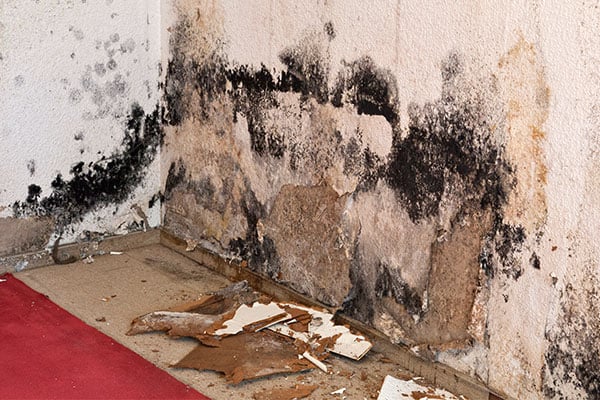 Mold and Environmental Restoration and Remediation
Mold remediation or removal is the process of cleaning and disinfecting rooms in order to kill existing mold, stop the spread and prevent its return. Mold remediation processes can include removing water-soaked materials like drywall or flooring and then rebuilding those areas with.
Some examples may include:
Mold and mold spores can not only trigger or cause various respiratory problems and other serious health problems. with the installation or structure of your home.
Mold removal protects your family's health, keeps the structural integrity of your property intact, and eliminates the musty odor associated with mold.
Slow accidental leaks in pipes or appliances (dishwasher, toilet, garbage disposal).
Dark rooms, basements or areas with high humidity that are locked in for a long period of time.
Flood events in which the remediation does not start within the first 2-3 days
Cracks on the outside of a property that cause leaks through roofs and sidings.
Mold only take two to three days to grow after a flood or other harmful water event. To avoid a mold problem, ensure that the surfaces are rinsed and dried within 48 hours to reduce the additional risk. If you have just spotted mold, or if you suspect mold may be in a hidden place, get it checked out by a certified and licensed mold remover right away.
Steps to Remove Mold:
Trying to dry the area on your own can disrupt the spores and spread to a new area.
If there is mold in a room with a door, keep the door closed.
Contact a professional mold removal service such as CORE Group who is responsible for mold remediation.
With mold remediation, the molds and the capacity are localized and then safely removed or completely killed. If the structural deterioration was caused by moisture, the area will need to be removed and repaired.
The CORE Group's mold removal process includes:
Mold infection inspection. A CORE Group contractor will come to your home or company to determine the location and source of the mold.
Containment of mold. The source of the form is addressed, and the affected area is closed. to avoid contaminating the rest of your home during the removal process.
Air filtration. HEPA filters are used to disinfect the air from mold spores and other particles.
Mold removal. The safest, most effective way to ensure mold does not return is to remove any affected materials. Non-porous materials can be cleaned with antimicrobial detergents and sealants to make treated areas more water and mold resistant.
Structural drying. CORE Group's mold remediation specialists cover moisture management strategies to ensure your home is not exposed to future problems.
Home or business repairs. The rebuilding process begins after all mold-contaminated materials have been removed. Replace previously contaminated material.
Related Mold Cleaning Services
When you choose CORE, you can rest assured that our mold removal professionals are fully certified by the Institute of Inspection, Cleaning and Restoration (IICRC) to the strictest standards in the industry.