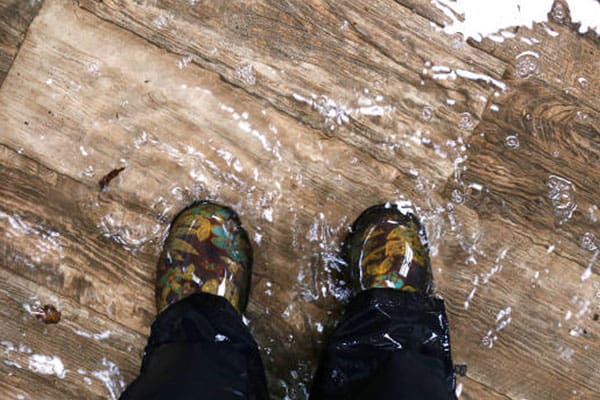 Water Damage Restoration and Repair
The CORE Group deploys our teams of water damage restoration specialists across the country. We know the importance of a quick response and successful strategy in a water mitigation company plan. Our water damage mitigation process evaluates three criteria to determine the best course of action:
Property damage
Containment
Replacement costs versus restoration costs
The time it takes to complete a water restoration service can vary due to various factors. However, a quick inspection may reveal areas may feel damp to the touch. Almost all building materials such as wood, drywall and flooring are porous and therefore retain water. This trapped water can cause materials to crack, warp, or damage mold.
Mitigating water damage must be done quickly and efficiently after any type of water ingress. to reduce the potential damage caused by water after a leak or flood. Standing water may become more contaminated the longer it is left untreated. The risk of microbial growth and damage to the contents increases the longer you sit. Hence, water mitigation is an essential part of any water damage recovery plan.
The ingress of water into buildings can be extremely destructive. Without sufficient water withdrawal, decontamination. Drying can have long-term effects that can affect the building, causing permanent structural damage and numerous health risks.
Proper recovery from water damage is an essential part of recovery if your home or business is affected and effective, and it is important to act within the first 24-48 hours to minimize the possible effects of water damage.
Water Damage Mitigation
Water reduction is more than just drying and cleaning a property. There are many other factors to consider when restoring water damage, such as the decontamination and treatment of porous materials that can hold back water. If left wet or untreated, bacteria can thrive and cause problems later.
Flood Water Cleanup
Cleaning can include any type of cleaning that involves water penetration but is particularly important. Once the flood clears up, you should turn to a professional disaster recovery specialist like CORE Group. Flooding poses many hazards that are not as common after a leak or internal flood in the household, such as heavily soiled or with structural and electrical hazard. Property Damage When there is a delay in mitigation, the problem worsens, and the structure begins to deteriorate quickly. Professional water restoration can produce amazing results by saving personal property, business goods, and more.
The CORE Group provides excellent and professional water damage restoration services nationwide. Our team of experts mitigates and restores water losses of all sizes in all types of properties. You will soon see why the CORE Group is the national standard for water damage mitigation and restoration services. With a team of highly skilled technicians and extensive on-site experience, you can be sure that your water damage restoration will be completed with the speed and quality that CORE Group offers.