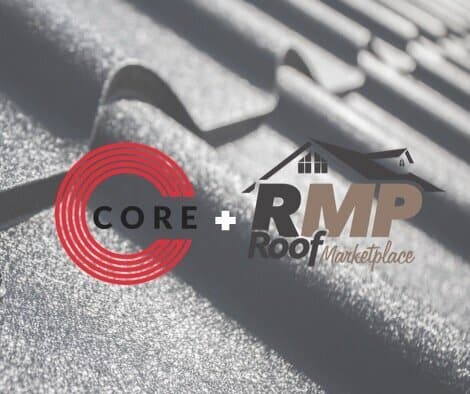 AUSTIN, Texas – CORE Group, North America's fastest-growing property restoration services network, is pleased to announce a partnership with RoofMarketplace through its ONCORE Solutions service channel.
ONCORE Solutions, a hybrid managed repair and technology solutions provider announced a partnership in an effort to increase its service offerings to the North American property insurance community.
"We are excited to partner with RoofMarketplace to expand our service offerings from interior repairs to now whole-home solutions. This increased service channel will offer our clients the ability to consolidate services by offering whole-home solutions in one place," said Dan Cassara, CEO of CORE Group. "RoofMarketplace  has developed a unique approach to offering roofing solutions that place the carrier and homeowner in  control, by offering solutions that are easy to engage, immediately reduce carrier indemnity while ensuring roofing providers have been vetted, screened, and offer competitive bids."
"We are excited to partner with CORE and the opportunity to change the way the P&C insurance market addresses how claims are settled, and restoration is completed," said Will Bazeley, Co-Founder and CEO of  RoofMarketplace. "Our complementary services will address all the trades needed during a loss with a focus  on market pricing and increased customer service."
ONCORE Solutions offers property insurance and commercial clients the ability to engage and receive services from over 800 service providers throughout North America. From emergency water, smoke, and fire damage mitigation to environmental solutions and much more.
About RoofMarketplace
RoofMarketplace is the first online marketplace platform that specifically targets the property services market. Through an easy-to-understand tutorial, consumers describe their needs, which are combined with accurate aerial measurements that enable contractors to bid the work. By combining contractor feedback, ratings, values, and pricing, consumers are provided all the data points required to select the best contractor for their needs. For more information, visit www.roofmarketplace.com.
About CORE Group
CORE Group Inc., headquartered in Austin, Texas, is the disaster restoration industry's most elite group of contractors – offering emergency services 24/7, 365 days a year. Suffering property damage can be a heartbreaking and emotional experience, let alone knowing who is entering your home or business. It is in these tough moments when you need a solution you can count on. CORE contractors meet all industry standards needed to perform work, are experienced, insured & fully vetted. For more information on the new standard for quality in property damage restoration services, please visit www.gowithcore.com.